Whether you are looking for assistance with a specific renovation or ongoing maintenance and monitoring, Sanford Property Management provides a wide range of services and will tailor them to suit your needs.
In 1989, Sanford Housing Society began developing safe, secure and affordable housing for people with mental illness. Since then, our mandate and our housing portfolio have expanded and we now own and manage over 21 properties ranging from group homes to large apartment buildings.
If you are already a Sanford Property Management client, please click here to submit an electronic Work Order. A property manager will respond promptly.
Sanford Property Management provides professional property management services to nonprofit clients. Our property managers are qualified professionals who understand the importance of preventative maintenance, tenant satisfaction, quick response and managing within budgets.
We are a social enterprise. All profits from Sanford Property Management
are directed to Sanford Housing Society to further our mission of developing safe, secure and affordable housing for people in need.
Established in 1998 as a division of Sanford Housing Society, Sanford Property Management is dedicated to providing high quality property management services to help protect your valuable asset.
Our experienced team strives to decrease your costs, reduce your risks, increase your tenant satisfaction, and free up your time.
Let us put our experience to work for you!
Sanford Property Management continues to provide beautiful homes and great service for the residents we serve at MPA. It's great working with all of you.
Victoria Lim, Manager, Sophia & Byron House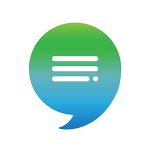 Sanford helps make sure my apartment is in good condition by sending nice, hardworking people to fix things.
C.N. , Tenant
It is great working with Sanford.  The tenants are always pleased by the service provided, which is always quick and professional.  Whether it is the monthly floor service, pest control inspection, or plumbing emergencies – they have been great with making sure the building is in great condition for the staff and the clients.  Thank you!
Marion M, Staff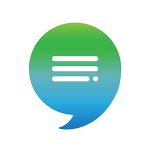 They always do great work when my suite needs work.
G.W., Tenant
The Kettle Society is grateful for our partnership with Sanford Housing Society and Sanford Property Management Services. Sanford Property Management has provided excellent services for our sites that have been timely, affordable and flexible! I would highly recommend SPM services to anyone looking for property management or property support services.
Nancy Keough, Executive Director, The Kettle Society