Your Nonprofit Specialists
What We Do
We provide professional property management services to nonprofit clients.
Our property managers are qualified professionals who understand the importance of preventative maintenance, tenant satisfaction, quick response and managing within budgets.
What We Offer
We offer a full range of property management services that can be customized to meet your needs:
Site Management
24-Hour Emergency Response
Tenant Management
Financial Management
Building Startup
Project Management
Our History
Sanford Property Management was established in 1998 as a social enterprise of the Sanford Housing Society (then Katherine Sanford Housing Society). After gaining years of valuable experience managing Sanford Housing Society's own portfolio of properties, setting up a property management company was a natural evolution and a great way to utilize our background and expertise in nonprofit property management. All profits from Sanford Property Management are directed to Sanford Housing Society to further our mission of developing safe, secure, and affordable housing.
Sanford Property Management continues to provide beautiful homes and great service for the residents we serve at MPA. It's great working with all of you.
Victoria Lim, Manager, Sophia & Byron House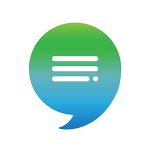 Sanford helps make sure my apartment is in good condition by sending nice, hardworking people to fix things.
C.N. , Tenant
It is great working with Sanford.  The tenants are always pleased by the service provided, which is always quick and professional.  Whether it is the monthly floor service, pest control inspection, or plumbing emergencies – they have been great with making sure the building is in great condition for the staff and the clients.  Thank you!
Marion M, Staff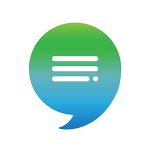 They always do great work when my suite needs work.
G.W., Tenant
The Kettle Society is grateful for our partnership with Sanford Housing Society and Sanford Property Management Services. Sanford Property Management has provided excellent services for our sites that have been timely, affordable and flexible! I would highly recommend SPM services to anyone looking for property management or property support services.
Nancy Keough, Executive Director, The Kettle Society
0
Sanford Property Management