Enhancing Community
Sanford Property Management is a social enterprise. All profits from Sanford Property Management are directed to the Sanford Housing Society to further our mission of developing safe, secure, and affordable housing for people in need.
Sanford Housing Society Is A Registered Charitable Organization
Sanford Housing Society began its work in 1989, and since then we've developed over 21 supported housing projects providing more than 425 units of housing with varied levels of support in the Lower Mainland.
Whenever we can, Sanford Property Management engages other community agencies and social enterprises as vendors to provide services such as pest control, graffiti removal and cleaning services for our clients' properties. We believe that doing so multiplies the benefit to the community at large, while ensuring high standard services for our clients.
Sanford Property Management continues to provide beautiful homes and great service for the residents we serve at MPA. It's great working with all of you.
Victoria Lim, Manager, Sophia & Byron House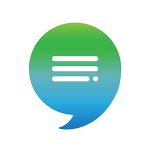 Sanford helps make sure my apartment is in good condition by sending nice, hardworking people to fix things.
C.N. , Tenant
It is great working with Sanford.  The tenants are always pleased by the service provided, which is always quick and professional.  Whether it is the monthly floor service, pest control inspection, or plumbing emergencies – they have been great with making sure the building is in great condition for the staff and the clients.  Thank you!
Marion M, Staff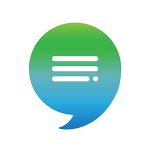 They always do great work when my suite needs work.
G.W., Tenant
The Kettle Society is grateful for our partnership with Sanford Housing Society and Sanford Property Management Services. Sanford Property Management has provided excellent services for our sites that have been timely, affordable and flexible! I would highly recommend SPM services to anyone looking for property management or property support services.
Nancy Keough, Executive Director, The Kettle Society
0
Sanford Property Management