Contact us
Sanford Property Management
We look forward to hearing from you to discuss your property management needs.
Give us a call!
225 West 2nd Avenue, Vancouver, BC, V5Y 1C7, Canada
TEL  604.732.5105
FAX  604.732.5127
Your property. Our focus.
COVID-19 UPDATE
The health of our tenants, staff and community is important to us at Sanford Property Management. In response to the current COVID-19 situation, we have implemented some changes at our Head Office.
Office Hours: We will operate with reduced availability as staff practices social distancing. We'll be checking messages regularly and we will do our best to respond to your requests within 1 business day.
Maintenance Requests: Your Property Manager may be working remotely but will continue to be available by phone or email during regular business hours.  Please note that Online Maintenance Requests will still be monitored closely but contractors may not be able to respond as quickly as usual under these circumstances. 
Contractors on Site: Arrangements must be made in advance for contractors performing work.
Visitors to the Office: Drop-in visitors will not be permitted to enter the office at this time.
USE THE FORM BELOW TO:
Send us a message or ask us a question.
Sanford Property Management continues to provide beautiful homes and great service for the residents we serve at MPA. It's great working with all of you.
Victoria Lim, Manager, Sophia & Byron House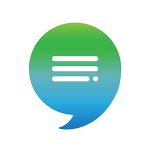 Sanford helps make sure my apartment is in good condition by sending nice, hardworking people to fix things.
C.N. , Tenant
It is great working with Sanford.  The tenants are always pleased by the service provided, which is always quick and professional.  Whether it is the monthly floor service, pest control inspection, or plumbing emergencies – they have been great with making sure the building is in great condition for the staff and the clients.  Thank you!
Marion M, Staff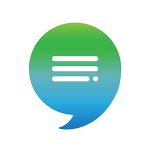 They always do great work when my suite needs work.
G.W., Tenant
The Kettle Society is grateful for our partnership with Sanford Housing Society and Sanford Property Management Services. Sanford Property Management has provided excellent services for our sites that have been timely, affordable and flexible! I would highly recommend SPM services to anyone looking for property management or property support services.
Nancy Keough, Executive Director, The Kettle Society
0
Sanford Property Management