Project Management
When you have a renovation or repair project but don't have the time or in-house expertise to oversee it, Sanford Property Management can ensure the job is successfully completed.
Our property managers will assist you to:
Obtain quotes
Select vendors and trades
Oversee the project from start to finish
Provide regular progress updates
Coordinate payments and holdbacks
Maintain records of the project, including reports, invoices, warranties
Some examples of large projects that require a dedicated amount of time and coordination:
Entire home interior/exterior painting
Roofing projects
Extensive flooring replacement
Renos of multiple units at a time
Major kitchen or bathroom renos
Project management is charged on a fee for service or hourly basis. Contact us for a quote.
Sanford Property Management continues to provide beautiful homes and great service for the residents we serve at MPA. It's great working with all of you.
Victoria Lim, Manager, Sophia & Byron House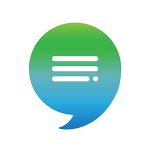 Sanford helps make sure my apartment is in good condition by sending nice, hardworking people to fix things.
C.N. , Tenant
It is great working with Sanford.  The tenants are always pleased by the service provided, which is always quick and professional.  Whether it is the monthly floor service, pest control inspection, or plumbing emergencies – they have been great with making sure the building is in great condition for the staff and the clients.  Thank you!
Marion M, Staff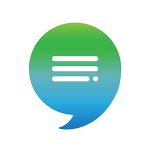 They always do great work when my suite needs work.
G.W., Tenant
The Kettle Society is grateful for our partnership with Sanford Housing Society and Sanford Property Management Services. Sanford Property Management has provided excellent services for our sites that have been timely, affordable and flexible! I would highly recommend SPM services to anyone looking for property management or property support services.
Nancy Keough, Executive Director, The Kettle Society
0
Sanford Property Management